Xian Food Culture
Xian's diet has a longer history than Xian itself. As a capital and central city of Shaanxi province, Xian incorporates diverse feature of food flavors that originate throughout the whole province. Thousands varieties of wheaten food, plus the taste of spicy and sour, which suffice to add a great memory of delicacy to recall the past of ancient Xian trip.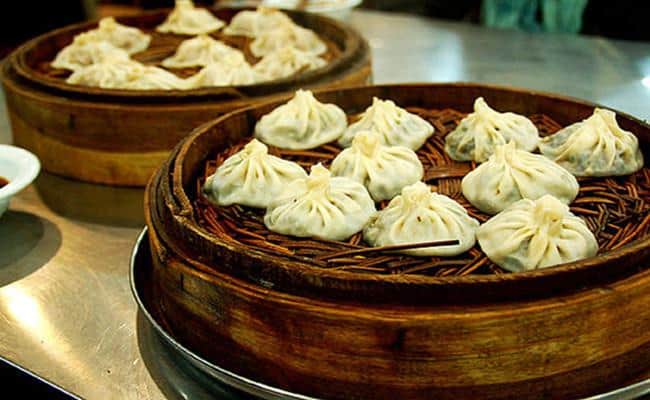 The impression that Xian's diet leaves is mostly rough and unconstrained, just like the personality of Xian people. Paomo (Shredded Pancake in Lamb Soup), Liangpi (steamed cold noodles), Roujiamo(Chinese hamburger)…are all famed home and abroad, yet locals never depict too much about these food what company them as growing up. The history of Xian local food can be traced back to the Western Zhou Dynasty. Evolve over thousands years and inherit palace snacks in all ages, thus generate the countless diversity of Xian diet system. In the perspective of local's, not after a hundred years of testing, it is not qualified to title some with "tradition".
Xian flavor: sour and spicy
Stepping into a local eatery, you can always see two cruets on the table, one is filled with vinegar and the other Chili Oil. These two condiments can only be more, never less when having a meal. Therefore, for the sake of convenience, the hosts of these eateries all prepare well in advance to let the guests add freely as much as they want. "Pepper is a dish" is one of "Eight Strange Features of Shaanxi", which reflects how spicy flavor matters in local dietary lifestyle.
Tasty and meaningful food souvenir of Xian
Huanggui Glutinous Rice Wine: one of the famous drinks in Xian, which is in white color with thick and mellow juice. Low alcoholic strength and suitable for kids to drink in moderation.
Dry-cured beef/mutton: It's ruddy in color and luster. Directly edible and is sold popularly in Xian Muslim Street. Besides, the vacuum packing is available.
Chill Oil: Separately packed in bottles or in gift package. It is also sold in one of top attractions in Xian: Muslim Street.
Shizi mo: It is made by baking the cake on hot burning stones, which is durable to keep and easy to digest.

Hollow Dried Noodles: An old wheaten snack with complicated making craft. It is glossy and boil-resisting, best used for making noodles in sour soup.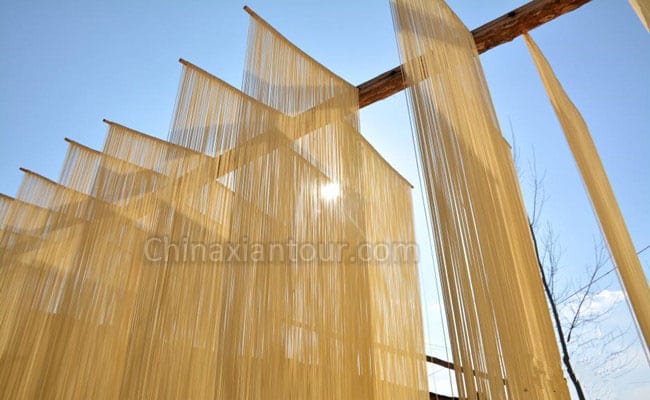 How to eat like a sophisticated Xian people?
When eating Paomo, locals always prefer to broke and crumb the pancake on their own. While some visitors may choose to let the waiter cut the pancake into pieces, which is not regarded the most simon-pure way of eating. Besides, Pickled Sweet Garlic is the best match of Paomo.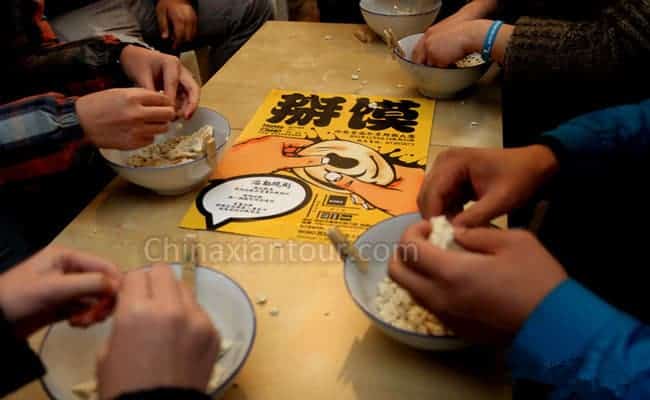 When eating noodles, order a bowl of Noodle Soup(water in which noodles have been boiled) in advance. Peel one or two garlic while waiting for your food. When your noodles served, try to eat noodles together with garlic in your mouth, and then a gulp of Noodle Soup, then you will totally act like a local.