In Xian, there's an unimpressive alley which is so narrow to the extent that only two cars can pass at the same time. There are not so many neon signs, also not many vendors hawking and peddling. The eaters, in a steady stream, just specially come here and tuck in what they like, as a routine sometimes. This alley is no other than Sajinqiao. With a total length of 800 meters, it locates in a part of Muslim Quarter in Lianhu district. Visitors can take Subway line 1 to get off at Sajinqiao Station from exit B.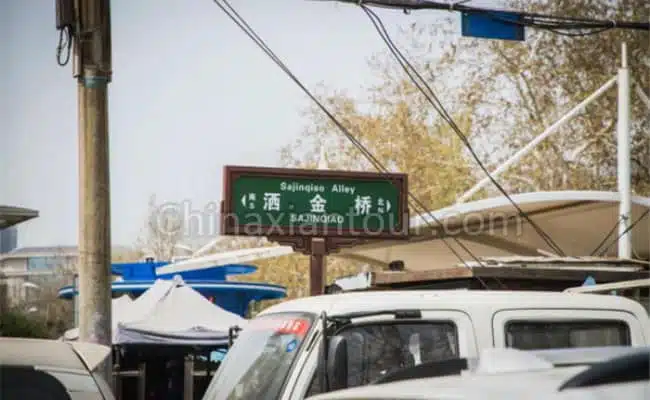 So, what indeed does Sajinqiao have so as to rank one of the top popular places for Xian foodie? The brief answer is that it offers food for the whole day that people pursue.
For breakfast, get up early and find the stand named Fatty Zenggao(胖子甑糕), which is the earliest stand to finish the business, nearly 8 am. Zenggao, as a local dessert snack, owns a great popularity in Xian even in other cities. After tasting that, it is quite necessary to buy a roujiamo from the shop called Yang Tianyu Dry-cured Beef(杨天玉腊牛羊肉).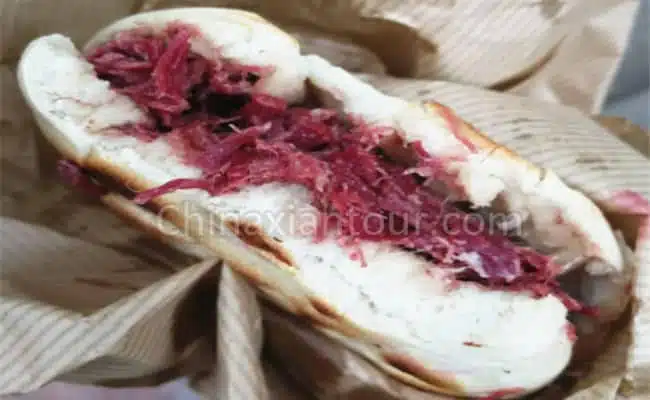 If you are not in a hurry, you'd better have a seat in Li Weiyi's shop(李唯一肉丸糊辣汤) mainly selling Meatballs Spicy Soup. Drinking a bowl of hot soup with ingredients of some vegetables and meatballs, you will be invigorated in the early morning.
If there's still any space in your stomach, go to Liu Ming Yuanxiao(刘明元宵) to taste some small-sized dessert, like Matuan (Fried Glutinous Rice Balls with Sesame), persimmon cake, purple rice cake, etc. The price for those are all 2.5 yuan for each.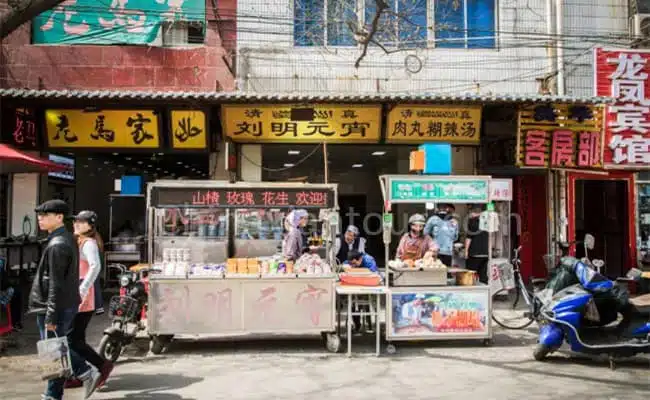 For lunch, you can never miss the most famous casual eatery in Xian – Liu Xin Beef&Mutton Fried Paomo(刘信牛羊肉小炒泡馍). Different from normal Paomo with soup , the specialty of this eatery is fried paomo, called Xiaochao for short which tastes quite unique and is fond by many local people. If you do not take interest in Xiaochao, you can also go to the next-door Ma Er Dumplings(回坊马二饺子馆), with fillings all beef and yellow leek. Usually half Jin(250 g) is enough for one person.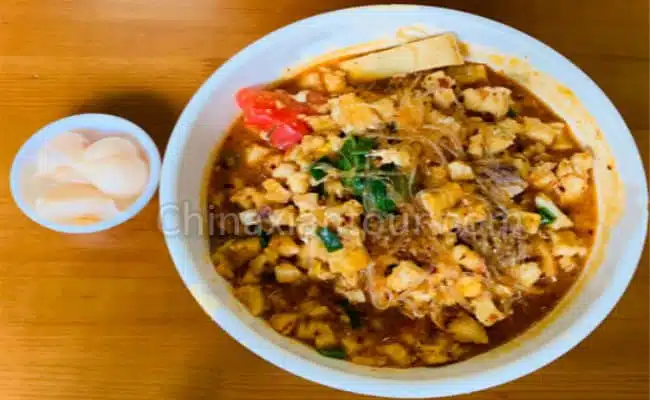 Walking a little further in the alley, you will see a shop named Northwest Yilan Hand-made Baked-bun(西北伊兰手工烤馍店). This shop is a celebrity eatery since it sells the specialty almost no other shops can make and the quality of the baked-bun is also very impressive.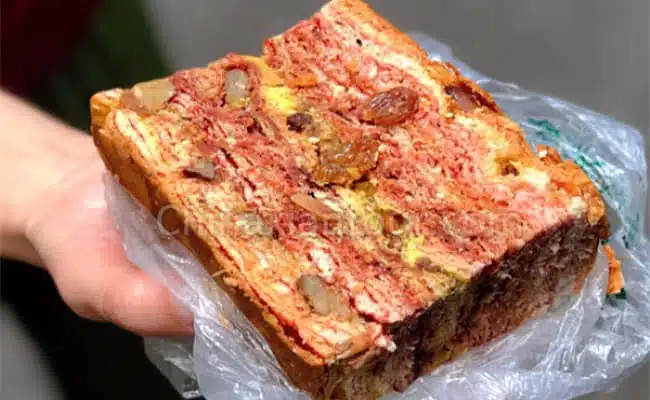 For dinner, if no big appetite, it's recommended to try Laojin's Dan Cai Jiamo(老金家蛋菜夹馍). With fillings including salted egg yolk, fried egg, peanut and some pickles, this snack tastes really special with its different layers of flavour. For those who are not pleased with Jiamo, there's another sought-after restaurant named Zhi Liang Steamed Dumpling(志良蒸饺). However, the shop used to be in Sajinqiao Alley, but has moved to Miaohoujie Alley which is very close to Sajinqiao. The signature dishes there are steamed dumplings and eight-treasure porridge, appealing to numerous eaters to stop by.
If you are a trure foodie and believe your Xian holiday is not completed without the most authentic local foods, you should never miss Sajinqiao Areas on your Xian Travel List.