Xiamen, known as the "Garden on the Sea", is a very relaxing city. Xiamen attractions are mainly scattered in two parts: Xiamen Island and Gulangyu Island. Xiamen Island can be roughly divided into five tourist areas, among which the Nanputuo tourist area and the Jimei tourist area are the must-see places for tourists. Xiamen University – the most beautiful university in China, is worth seeing. Whether as a family trip or a honeymoon trip, the romantic Gulangyu Island will surely leave you with unforgettable memories.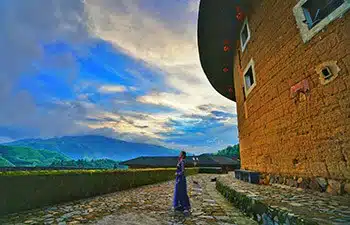 In the respect of the number of Tulou, Nanjing Tulou compares unfavorably with Yongding Tulou, however, Nanjing Tulou enjoys the same reputation of Nanjing Tulou as it is good at providing tour packages of Tulou and ancient villages to enrich people's travel experience. The major sites of Nanjing Tu...
---
When the armored concrete of metropolis blocking the passionate connections among the neighbors used to be seen in the Chinese countryside when people are increasingly getting aesthetic fatigue to the skyscrapers with the bright glasses, Fujian Tulou, such a collective folk dwelling building where y...
---
Free Inquiry: