Most Popular Food Streets Among Local People in Xian
The rice cultural relics and tons of delicious snacks are the top two attractions to travelers. When you travel to Xian, please do not just learn about the city with your eye and ear, let your taste buds also join in your Xian tour!
In the tourist restaurants, you will meet the dishes specially cooked for strangers and international friends who usually prefer light meals. They can meet most people's meal requirement, but they are not real Xian food! If you want to try most authentic Xian food like local people, you need to walk to local eateries, though these eateries may have very simple or even shabby decoration, they are the best place to enjoy local food. Let's see where you can go for authentic food in Xian city area?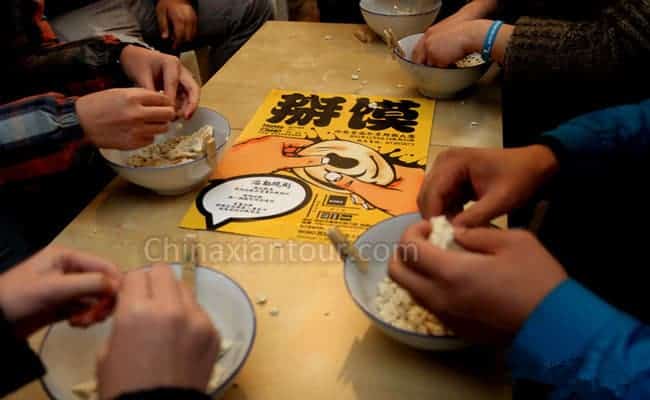 Da Pi Yuan
Da Pi Yuan is a 398m long alley lies in Muslim Quarter. In this short alley, you will find various delicious local food and snacks.
Yong Xing Fang
Yong Xing Fang used to be one of the 108 residential blocks in Chang'an city in the Tang Dynasty. It locates at foot of Xian City Wall on the inside of Xiao Dongmen. In the Ming and Qing Dynasties, here was called Ghost City because it became a well known market for old articles and antique trade. But now it is a food quarter where people can try lots of Shaanxi Food that honored as non-material cultural heritage.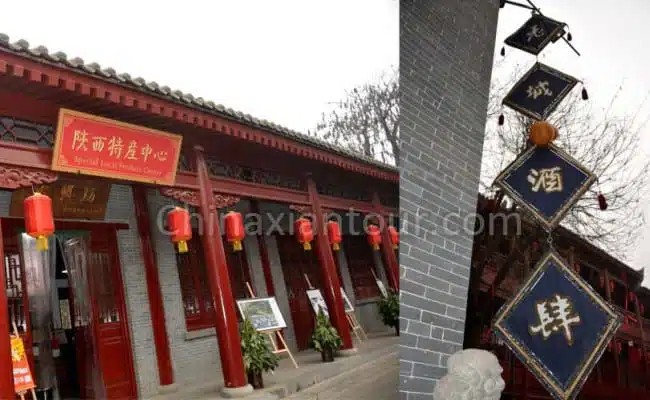 Xi Yang Shi
Xi Yang Shi locates to north of Bell Tower with a length of 419m. It is part of famous Muslim Street. It is not only famous among local people, many stranger visitors also go there to look for authentic Xian food. Before 1950s, here is a normal residential block. since 1970s, with business and trading development, and due to it's advanced location, here appears many eateries and restaurants. Nowadays Xi Yang Shi is a business card of Xian food.
Muslim Street
Muslim Street is beyond any doubt the best known food street in Xian. As a food street, it has a history of 1000+ years. Here is also the must-go place for lots of people's Xian tour.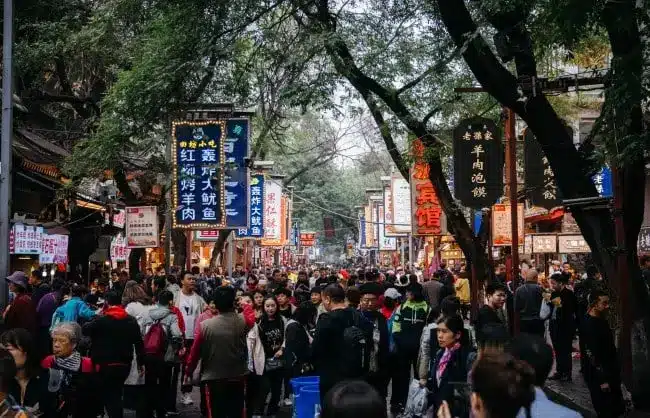 Da Che Jia Xiang
Da Che Jia Xiang is a 800m long street that best known for various noodles. Noodles is the favorite main food among Xian people, so you will find the street is full of eaters in both day and night. If you want to learn about noodles, here is the best place to go.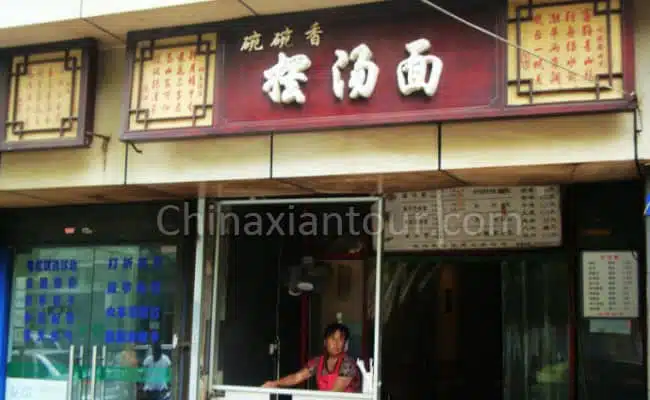 Shun Cheng Xiang
Shun Cheng Xiang lies inside foot of Xian City Wall is an amazing place for young people. Here is a great destination to walk along foot of Xian city wall. You will not only feel the thick cultural atmosphere of the city, but also you will be delighted by the various eateries, bars, and romantic souvenir shops.