Meet Xian in the Starting Point of Silk Road
If comparing China as a tree, Beijing will be the tree crown, Xian will be the root system of the tree. The deposit of Chinese culture continues in Xian from thousands of years ago till now. Xian is best known for hometown of Terracotta Warriors and Horses. Now with the rising of Silk Road Tour, Xian has one more tag: starting point of Silk Road.
Day 1Bell Tower and City Wall
Bell Tower and Drum Tower are the landmark of Xian city center. They are called twins tower. Bell Tower in Xian is the best preserved and largest bell tower in China. From 1384 in the Ming Dynasty, the Bell Tower was repaired and moved for several times. The bell tower experience 700 years' ups and downs and towers in the city center till today. Drum tower is 200 to the west of Bell Tower and it is 4 years older. If your hotel is not far from the towers, you will hear bell in the morning and drum in the evening. In ancient time, they were used to keep time and warning warriors sometimes. The entrance fee is CNY35 per tower and CNY50 for the joint-ticket of two towers.
Descending Bell and Drum Towers you could walk southward for 1o minutes to visit City Wall. Xian City Wall used to be the strong military defense system in cold-weapon time. Survived from 1400 years ago nowadays Xian City Wall is he largest and best preserved city wall in the world. It already lost its originally function but now it becomes a best place to learn about ancient military construction and a hot attraction. The entrance cost is CNY54 per person. And if you like to ride a bike, it cost 40 yuan/100 minutes for single-people bike and 80 yuan/100 minutes for two-people bike. Covering the whole city wall on bike takes 80-100 minutes.
Some people prefer to join in a Small Group City Sightseeing Tour to see the city with a guide since most of sites in Xian are historical ones. With a guide they could learn more background information.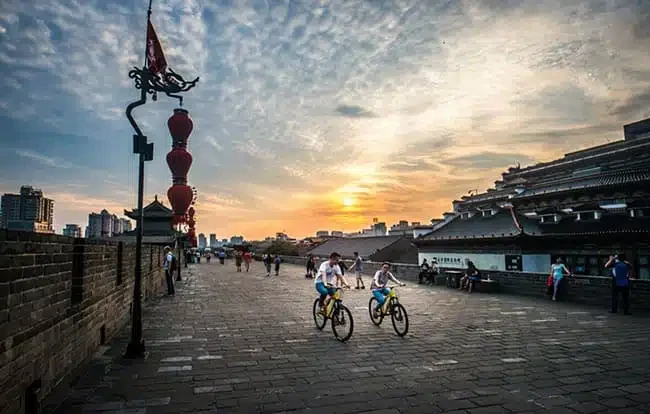 Day 2 Xian City Sightseeing
Daming Palace Ruins Park is a national heritage park built on the ruins of Daming Palace, the imperial palace of the Tang Dynasty. Covering the whole park on  foot requires huge courage and good health because it is very large: septuple area of Forbidden City in Beijing, the imperial palace of the Ming and the Qing Dynasty. Daming Palace is thought the King of all Imperial architecture complex and the Eastern Palace of Silk Road. From the mini models of the Daming Palace you could feel the grandness and stately atmosphere of the Tang Dynasty.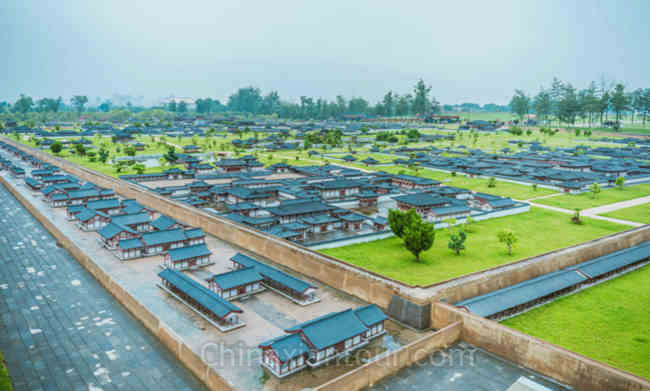 Xian Museum locates in the ancient Chinese garden style Small Wild Goose Pagoda Scenic Area. Compared with Shaanxi History Museum, Xian Museum has less highlight collections. While it is the best place to see history of Xian city. The museum themed at Ancient Capital City – Xian and presents the development of Xian as the capital of 13 dynasties. Small Wilde Goose Pagoda was originally built in the Tang Dynasty. It is a brick pagoda with thick eaves. And its architectural style shed influence to many pagodas in China. Though Small Wilde Goose Pagoda is not so spectacular as Big Wild Goose Pagoda, it is of more taste of history changes. The scenic area open to public for free, while climbing the pagoda cost CNY30 per person.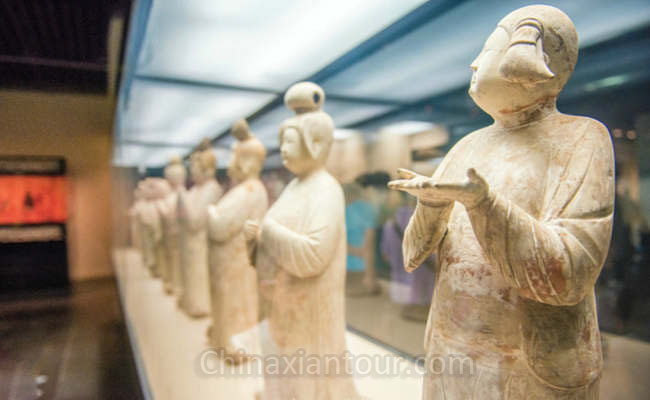 Big Wild Goose Pagoda is the Buddhist treasure left from the Tang Dynasty. When Master Xuangzang traveled back from ancient India, he reported the emperor to build a pagoda to keep Buddhist sutra he brought from ancient India. Later on the pagoda. Visitors who have interest in Buddhism will learn a lot about Buddhism development and spread in China and the life experience of Master Xuanzang.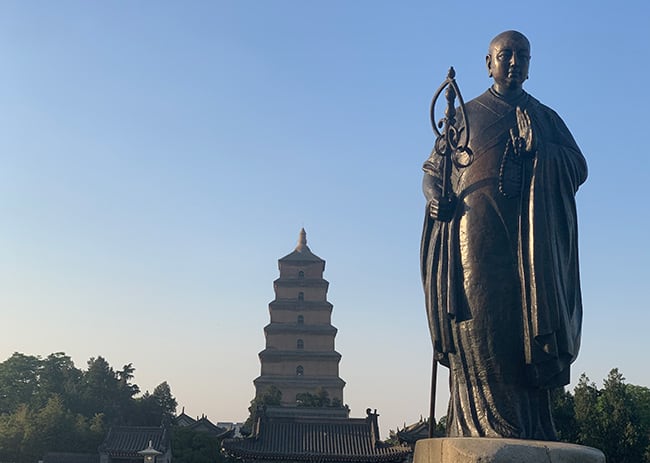 North Square of Big Wild Goose Pagoda is one of the favorite place for leisure by local people. On square there are lots of statues and each statue presents a local folk culture. The music fountain show on the square is grand and beautiful. Taking Bus 21, 521 and 19 or Metro 3 one could get to Big Wild Goose Pagoda. When the night approaching, night view of areas around Big Wild Goose Pagoda is much fancy.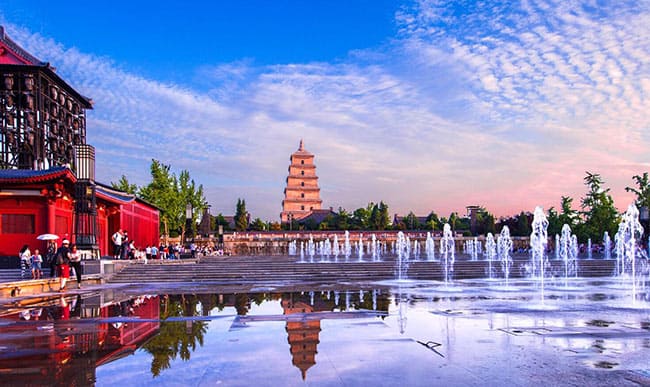 Day 3 Terracotta Warriors Museum and Huaqing Hot Spring
Taking Metro Line 2 or take a taxi from city center and go eastward you could get to Banpo Museum, the first prehistorical site museum in China. It is a typical ruins of village in primary matriarchal clan society. Tourists who like archeology should not miss it. The excavated ruins sites, production tools and daily goods tell us how those brave primary people struggled to survive on bank of Bahe River. The entrance fee cost CNY 65 from March 1st to Nov 30th and CNY 45 from Dec 1st to end Feb.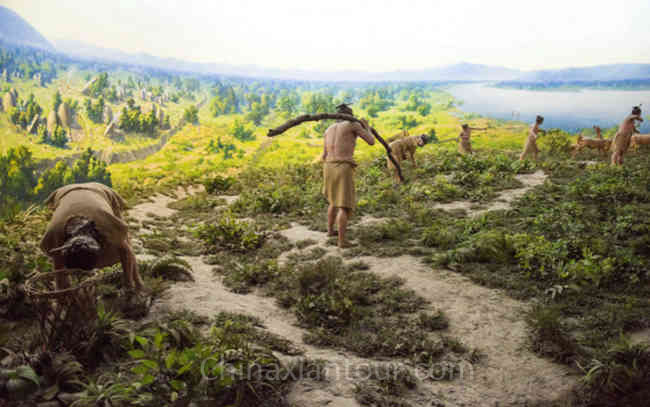 Continue driving northeast for 30-40 minutes you will arrive at the top attraction in Xian: Terracotta Warriors and Horses Museum. Even if you are visiting the museum for the 2nd time, you will still be excited and curious about it. In these sacrificial pits of grand imperial mausoleum you will see different part of the military troops were well arranged. All the soldier and horse figures were made in real life size. Taking a taxi from city center to Terracotta Warriors spends CNY120-150. And taking a bus it will take less than CNY10. The entrance cost is CNY150 in high tourist season and CNY120 in low tourist season.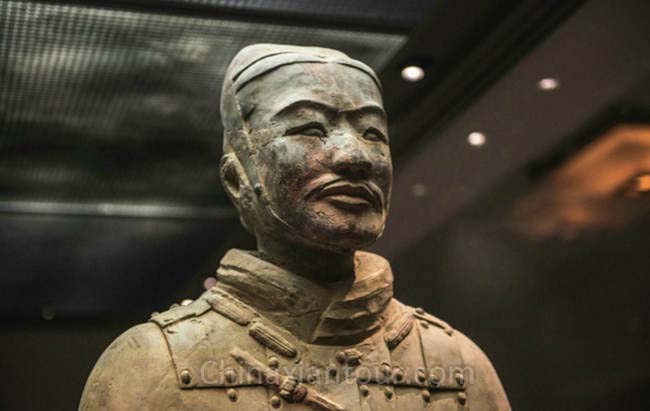 On the way back to city area you may pass by Huaqing Hot Spring. Since the ancient time, Huaqing Hot Spring was the royal bathing spot. If you have interest, enjoy the hot spring here will be memorable experience. Huaqing Hot Spring witnessed the moving love story between Emperor Xuanzong and Lady Yang. In the early 1900s, Huaqing Hot Spring was known by world again due to the "Xian Incident". Walking 5 minutes from main entrance of Huaqing Hot Spring there is a little food city run by local people. If you accept local food, here is ideal place for lunch. The food are much more like home-made and the price is lower than that in city area.
Day 4 One Day Museums Tour
The best way to learn about a City is to visit its museums. Today we will visit 2 famed museums: Shaanxi History Museum and Beilin Museum. Shaanxi History Museum is the first modern large scale national museum in China. In the museum  the large quantities of cultural relics will bring you back to a artistic world. Spending one day in the museum you will read throughout 5000 years history of Chinese nation. Presenting your passport one could get a ticket for free. And if you hate waiting in long line you could buy a ticket at CNY30 at ticket office and enter museum soon.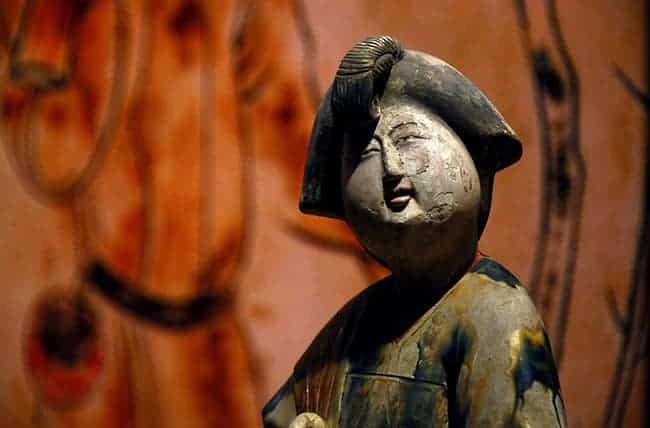 Beilin Museum (Stone Steles Museum) is the tablets library in China. Lots of ancient records, old scriptures and stone inscriptions in ancient China were collected here. While if you don't known mandarine, we advise you skip it. Because the attraction of the museum is actually the cultural content the steles bear. The steles themselves are not attractive. Entrance fee of the museum is March 1st – Nov 30th, CNY70 per person; Dec 1st – Feb 28th, CNY50 per person.
On the right side of Beilin Museum gate is Shuyuanmen Cultural Street. In the street you will meet many ancient Chinese style stationery, Chinese calligraphy, and paintings.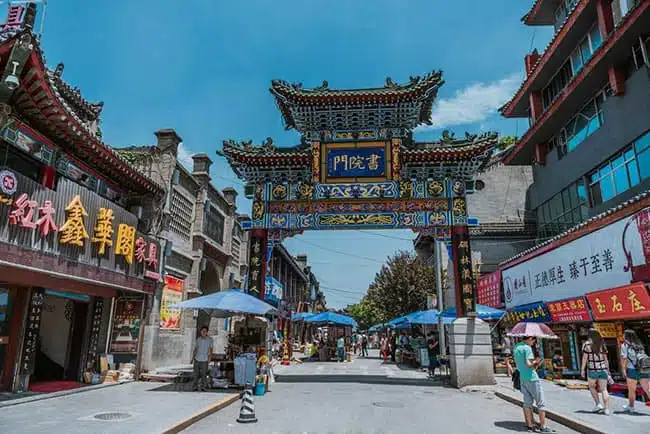 If you are food lover, Yongxingfang Food Street inside East Gate of City Wall will give your Xian tour a happy ending. Why? The lots of food will drive your stomach crazy! It is less crowded and bustling than Muslim Quarter, and here you will fins some delicious local food you didn't see in Muslim Quarter.
Commencing a classic China Silk Road Tour of 6-17 days from Xian, you will never regret and capture the essence of this incredible trade route from its root. Why not doing it now? Take this 17 Days In-depth Silk Road to trace the ancient's footprints and discover the splendid civilization buried under the deserts and gobis!