Are you planning a China Silk Road adventure in 2024? Our comprehensive guide is your compass, offering the latest China Silk Road travel tips. We'll guide you through the best times to explore this historic route, what to pack, lodging choices, transportation options, and staying secure. We'll also navigate financial management, respecting local customs, and handling time zone differences. And if you're wondering about the ideal duration for your Silk Road journey, we've got you covered. Join us on this enthralling expedition along the Silk Road!
Best Time to Visit the Silk Road
The ideal time to explore the wonders of the China Silk Road falls between May and October. During this period, the weather is delightful, ranging from late spring to early autumn, with an average temperature of approximately 15°C (59°F). While the summer months may bring scorching heat, it's worth noting that this heat is dry and far more tolerable than the humidity experienced in tropical regions.
The China Silk Road spans a vast expanse, encompassing diverse landscapes and climates, extending from the historic city of Xi'an to the westernmost metropolis, Kashgar. Each region along this ancient route boasts its own unique attractions and features. For instance, in Luoyang, you can revel in the vibrant peony festival, while in Xinjiang, the breathtaking apricot blossoms steal the show. Head to Zhangye, and you'll be captivated by the enchanting Danxia landform, and in Dunhuang, you can immerse yourself in the rich cultural relics. Depending on your personal interests and preferences, it's advisable to plan your journey around the specific seasons and festivals of each destination.
Furthermore, it's wise to steer clear of traveling during Chinese holidays, like National Day (October 1–7) and Labor Day (May 1–5), as these periods tend to bring larger crowds and elevated prices.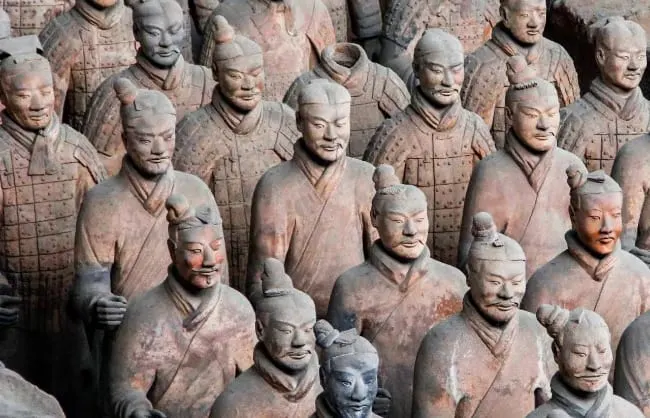 What to Pack for a Silk Road Tour
Pack versatile clothing for varying temperatures and comfortable shoes. The Silk Road's topography and climate fluctuate, even from May to October. Some areas are high and cold, others low and arid. Carry a lightweight waterproof jacket for possible rain or snow.
Include skin care essentials like lotions, creams, sunscreen, sunglasses, and lip balm to shield against strong UV rays and dry desert air.
Bring dental floss, feminine hygiene supplies, and basic medical items. Ensure your personal documents, wallet, and phone are handy. Travel light but well-prepared.
Equip yourself with a camera, power bank, and memory card to capture stunning Silk Road moments.
Stash snacks and water bottles for long stretches without convenient food and the chance to sample diverse cuisines.
Don't forget a hat, scarf, and gloves for protection and cultural sensitivity when visiting religious sites.
Consider a travel guidebook or map to enrich your understanding of the Silk Road's history and culture.
Accommodation Tips for the Silk Road
Consider these tips for selecting the right lodgings for your journey.
The vast expanse of the Silk Road in China, extending from Xi'an in the east to Kashgar in the west, offers a spectrum of accommodation options that vary based on location, season, and availability. In major cities like Xi'an, Lanzhou, Urumqi, and Kashgar, you'll find a range of high-quality hotels, from 3-star to 5-star, often with modern amenities, and international chains like Hilton and Sheraton.
On the flip side, smaller towns and remote areas along the Silk Road may present fewer and more modest lodging choices. In some locales, you might come across guesthouses or hostels that provide fundamental conveniences and services. These spots tend to be more budget-friendly, but may lack luxuries like air conditioning, heating, or private bathrooms. It's possible that they also have limited water and electricity resources. However, opting for such accommodations can provide a genuine immersion into the local culture and lifestyle.
Transportation Tips for the Silk Road
As you journey along the Silk Road, you'll be treated to breathtaking natural vistas, awe-inspiring human-made marvels, and the rich cultural heritage of diverse ethnic communities. To help you plan your adventure, here are some transportation tips:
The key cities along the Silk Road are well-connected through a network of flights, trains, and buses. You can choose the mode of travel that best suits your budget and schedule.
For a more authentic Silk Road experience, consider renting a car or a bike and navigating the route on your own. However, be prepared and exercise caution, as road conditions can range from well-paved highways to rugged dirt tracks. Ensure you possess either a Chinese driver's license or an international driving permit. Carry sufficient cash, water, food, and spare parts. Always check the weather forecast and road conditions before embarking on your journey, and avoid nighttime or adverse weather travel.
Certain Silk Road attractions are situated in remote areas that aren't easily accessible by public transportation. In such cases, it might be necessary to hire a local guide or join a tour group to visit these locations.
Safety Tips along the Silk Road
When preparing for your journey, it's essential to pack a range of clothing to handle diverse temperatures, and don't forget comfortable shoes. Personal necessities like dental floss and feminine hygiene supplies should be on your list because these items might not be readily available along the route.
Keep in mind that, especially at higher altitudes, the sun's ultraviolet rays can be quite intense. Be sure to bring sunscreen and suntan oil to shield yourself from sunburn. In the desert areas, an SPF50+ sunscreen, sunhats, masks, and lightweight scarves are also vital.
Don't venture into the wild without a compass or GPS; getting lost can be extremely risky. Equally, it's wise to download offline maps or utilize a travel guide to assist you in navigating the route.
Ensure you have an adequate amount of Chinese yuan or a bank card for covering expenses like accommodation and meals. Some places may not accept foreign currency or credit cards. You can also exchange money at major airports or banks along the way.
Respect the local customs and religious practices of the various ethnic groups you encounter during your journey. In Islamic areas, avoid consuming pork and alcohol, and always seek permission before taking photographs of people or religious sites. Learning a few basic phrases in Mandarin or other local languages can also be immensely helpful for communicating with the locals.
Opt for a reputable tour company or agency to accompany you on your travels. They can provide reliable transportation, accommodation, and guidance, as well as assist you in addressing any issues that might arise during your trip.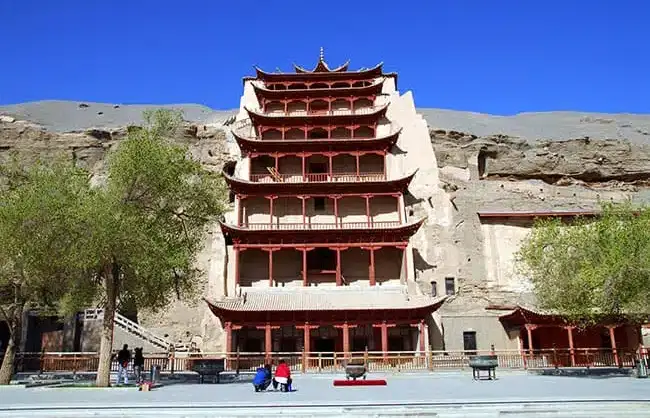 Other Tips for Traveling Silk Road on Payment, Shopping, Taboos, and Time Difference
Payment:
You can use Alipay and WeChat Pay in most regions, but be aware that certain places like scenic spots and high-speed toll stations may only accept cash. So, it's prudent to have some Chinese yuan (CNY) on hand. Credit cards aren't widely embraced, especially in rural areas. For flexibility, consider carrying some US dollars or Euros as backup currency. You can also exchange money at banks or hotels, but keep in mind that exchange rates may fluctuate.
Shopping:
The Silk Road is a treasure trove of local handicrafts, carpets, silk, jade, spices, dried fruits, nuts, and more. As you explore, you'll come across numerous bazaars and markets, like the Grand Bazaar in Urumqi, the Sunday Market in Kashgar, and the Night Market in Dunhuang. Bargaining is customary and sometimes essential to secure a fair deal. If you prefer online shopping, platforms like Taobao and JD.com are available, but you may need a Chinese phone number and bank account to make purchases.
Taboos:
As the Silk Road crosses regions with distinct cultures, religions, and customs, it's vital to show respect for local traditions and avoid causing offense. Some general taboos include refraining from consuming pork or alcohol in Muslim areas, dressing modestly, requesting permission before photographing people or places, steering clear of sensitive topics like politics, religion, or ethnic matters, and avoiding actions like touching someone's head or pointing with your feet. Gift-giving should avoid items like knives, scissors, clocks, or umbrellas, and steer clear of wearing green hats, which carries connotations in Chinese culture.
Time Difference:
China operates on a single time zone (GMT+8), leading to significant variations in the timing of sunrise and sunset in western Silk Road regions. For instance, in Kashgar, during summer, the sun rises around 9 a.m. and sets around 10 p.m. This disparity can influence your travel schedule and internal clock. You might consider aligning your plans with local solar time or utilizing apps like World Clock to monitor time differences.
How Long to Plan for a Silk Road Trip
The duration of your China Silk Road journey hinges on your desired cities and attractions and the time at your disposal. As a general guideline, a minimum of 6 days would be necessary to encompass the primary highlights of China's Silk Road, which includes destinations like Dunhuang, Turpan, Urumqi, and Kashgar. However, for a more comprehensive exploration of the historical, cultural, and scenic aspects of this ancient trade route, you should allocate at least 2 weeks or even more. If you have an interest, you can also expand your adventure into Central Asia or other regions of China.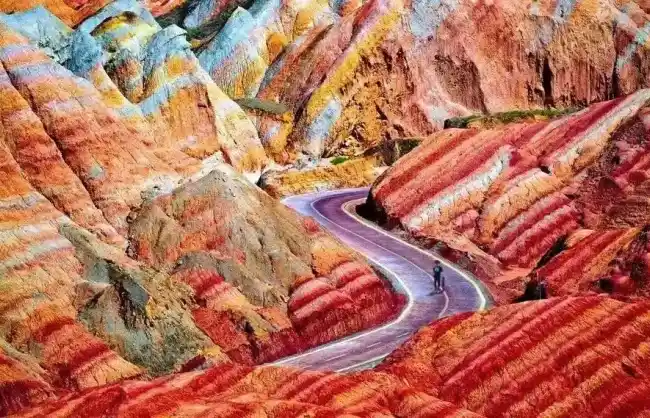 Here's a breakdown of recommended durations for visiting key Silk Road cities and their notable attractions:
Xi'an (2-3 days): Explore the renowned Terracotta Army, immerse yourself in the vibrant Muslim Quarter, walk the ancient City Wall, admire the Big Wild Goose Pagoda, and take in other historical and cultural sites.
Lanzhou (1-2 days): Visit the UNESCO World Heritage Binglingsi Grottoes and savor the local fame, the slender and lengthy noodles.
Zhangye (1-2 days): Witness the stunning Rainbow Mountains, with their colorful desert rock formations, and explore the Giant Buddha Temple, home to China's largest wooden pagoda.
Jiayuguan (1 day): Discover the historical significance of the Jiayuguan Fort, marking the western terminus of the Great Wall, and venture to the Overhanging Great Wall, a precipitous section perched on a cliff.
Dunhuang (2-3 days): Marvel at the Mogao Caves, a pivotal Buddhist art site globally, and experience the Mingsha Sand Dunes, offering camel rides and sand sledding adventures.
Turpan (2-3 days): Journey through the Jiaohe Ruins, an ancient city on a river island, explore the ingenious Karez Well System for irrigation, and explore the Bezeklik Thousand Buddha Caves adorned with numerous mural paintings.
Urumqi (1-2 days): Visit the picturesque Heavenly Lake nestled amidst snow-capped mountains and explore the Xinjiang Regional Museum, showcasing diverse cultural relics and mummies from different ethnic groups.
Kashgar (2-3 days): Discover the grandeur of the Id Kah Mosque, China's largest, pay respects at the Abakh Khoja Tomb, a mausoleum of a local Islamic leader and family, and immerse in the lively Sunday Bazaar, where you can shop for various goods while witnessing locals in their traditional attire.
Recommended Trips:
Related Reading: How to Plan a Silk Road Tour?