Is Xi'an Worth Visiting? Reasons to Visit Xi'an
Is Xi'an worth visiting? Undoubtedly. This vibrant city presents a tapestry of captivating reasons to explore its rich historical and cultural heritage, indulge in delightful culinary experiences, immerse in breathtaking natural scenery, embrace traditional art and crafts, savor vibrant entertainment and nightlife, and engage in the excitement of shopping and haggling. Xi'an, the ancient capital of China, boasts an array of compelling attractions and experiences that make it a must-visit destination for travelers seeking a diverse and enriching adventure in China.
Is Xi'an Worth Visiting?
Xi'an stands out as a fantastic addition to any travel plan in China. It offers a one-of-a-kind and unforgettable glimpse into China's rich history and vibrant contemporary life. This city holds a treasure trove of history and culture, boasting a wide array of attractions and things to do. For those fascinated by ancient Chinese civilization, the Silk Road, or the awe-inspiring Terracotta Army, Xi'an is a definite must-visit.
As the former capital of several dynasties and the eastern endpoint of the Silk Road, Xi'an is steeped in historical sites and cultural marvels waiting to be explored. Among the most renowned are the awe-inspiring Terracotta Army, the impressive City Wall, the iconic Bell Tower, the resonating Drum Tower, the lively Muslim Quarter, and the majestic Big Wild Goose Pagoda.
Not only that, Xi'an is famed for its delectable street food and a variety of noodles that are sure to tantalize taste buds. From the flavorsome Roujiamo to the refreshing Liangpi, the hearty Yangrou Paomo, and the wide Biangbiang noodles, the culinary experiences here are a feast in themselves.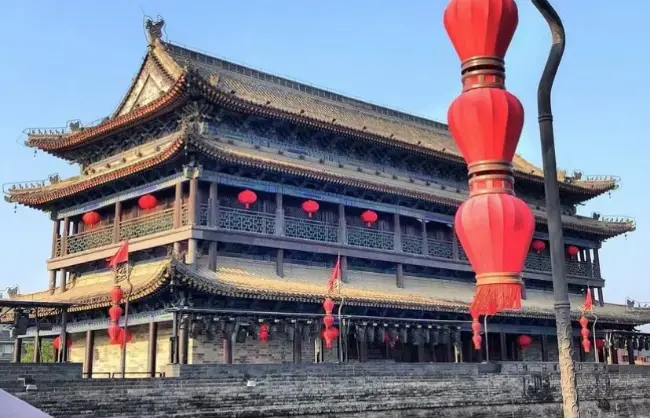 Reasons to Visit Xi'an
1. Historical and Cultural Heritage
Xi'an stands as China's oldest city, boasting a history spanning over 3,000 years. It served as the capital for 13 influential dynasties, including the mighty Qin, Han, and Tang, leaving behind a rich tapestry of historical and cultural heritage that mirrors its glorious past.
Among Xi'an's notable historical gems is the world-renowned Terracotta Army, an assembly of life-sized clay soldiers and horses buried alongside China's first emperor, Qin Shi Huang, in his tomb. This discovery, regarded as one of the most significant archaeological finds of the 20th century, stands as a testament to the emperor's vision and authority.
The mausoleum of Qin Shi Huang, situated approximately 30 kilometers east of Xi'an, encompasses an immense 56-square-kilometer complex, housing palaces, halls, towers, and tombs. Rumored to safeguard numerous treasures and hidden traps, the site remains partially unearthed, leaving mysteries waiting to be revealed.
The Big Wild Goose Pagoda, constructed during the Tang Dynasty by the revered monk Xuanzang, is a seven-story brick temple towering 64 meters high. It contains invaluable relics and statues, signifying Xi'an's cultural exchanges along the ancient Silk Road.
Xi'an City Walls represent the most intact and well-maintained ancient fortifications in China. Erected during the Ming Dynasty atop the foundations of the earlier Tang Dynasty walls, these 12-meter-high, 18-meter-wide walls span 14 kilometers, encompassing four gates, 98 ramparts, and a moat. Visitors can relish panoramic views and immerse themselves in the city's ancient allure from this vantage point.
Exploring these historical and cultural marvels in Xi'an offers an educational journey into China's ancient civilizations, religions, and arts, underscoring the city's profound historical significance. It's a chance to honor the contributions and accomplishments of the diverse peoples who called Xi'an home across millennia.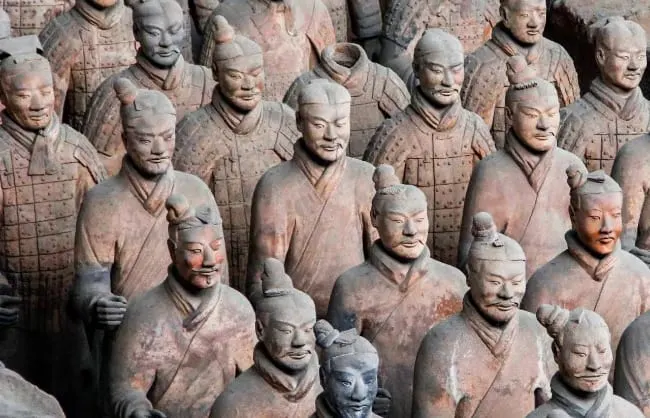 Recommended Trips:
2. Culinary Delights
Xi'an stands out as a haven for food enthusiasts, offering a wide array of scrumptious dishes that mirror its diverse cultural influences. With a significant Muslim community, the city boasts a distinctive halal food culture. A bustling hub for culinary delights is the Muslim Quarter, adjacent to the Drum Tower, bustling with stalls and vendors showcasing a variety of delectable local street food.
Discover an array of tantalizing dishes in Xi'an:
Roujiamo, known as the "Chinese hamburger," boasts seasoned beef or lamb wrapped snugly in a flatbread. Yangrou Paomo offers a flavorful lamb broth, vermicelli, and pickled garlic, where diners tear bread into small bits to add to the soup. Suantang Shuijiao presents zesty beef and chive dumplings in a tangy broth, while Zenggao offers a sticky, sugary delight made from glutinous rice, jujube, and brown sugar. Dive into a dumpling extravaganza at De Fa Chang Restaurant, featuring 44 variations with fillings like pork, shrimp, and more. The star, Biang Biang noodles, showcases hand-stretched thick noodles topped with a flavorful mix of chili oil, vinegar, and more, named after the rhythmic sound of dough preparation.
Recommended Trips: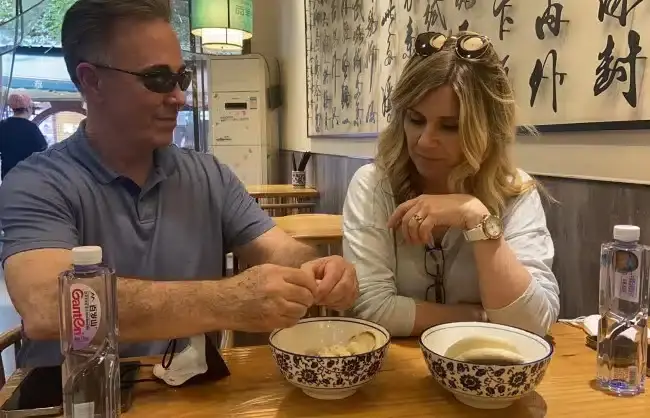 3. Natural Scenery (Near to Huashan Mountain)
Xi'an isn't just a city rich in history and culture; it also boasts stunning natural landscapes. Surrounded by mountains and rivers, it provides a scenic paradise and an array of outdoor activities for nature enthusiasts.
Among the must-see natural wonders in Xi'an is Huashan Mountain, one of China's revered peaks. Its majestic summits, steep cliffs, and awe-inspiring vistas draw visitors. This sacred site is significant in Taoism, Buddhism, and Confucianism, adorned with numerous temples and shrines. Adventurers can trek along trails of varying difficulty or opt for a cable car journey to the summit, and for the daring, experience walking on the narrow plank road clinging to the cliff face.
Another gem is the Huaqing Palace, a regal hot spring retreat featuring lush gardens and pools. Constructed during the Tang Dynasty for Emperor Xuanzong's beloved concubine, Yang Guifei, it's nestled at the base of Lishan Mountain, offering a picturesque setting. Guests can bask in the hot springs known for their purported health benefits while admiring the architectural marvels, sculptures, and paintings that echo the palace's romantic history.
These glimpses are just the start of Xi'an's natural wonders, beautifully complementing its rich historical and cultural tapestry.
Recommended Trips: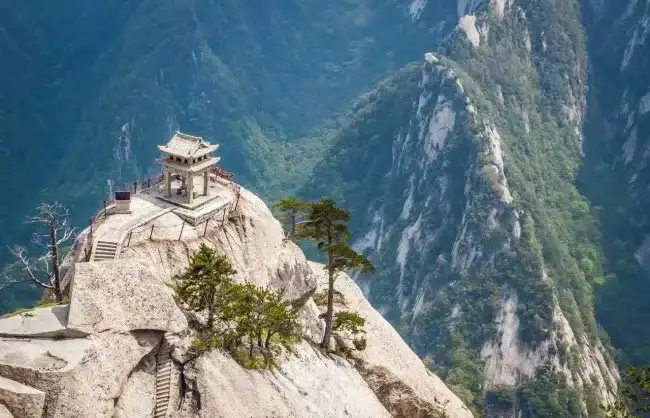 4. Art and Crafts
Xi'an proudly upholds and celebrates its traditional art and craftsmanship, encompassing paper-cutting, shadow puppetry, pottery, and calligraphy. These artistic traditions, deeply rooted in history, distinctly mirror the local culture and aesthetics. Visitors can explore various museums and workshops to delve into the history and techniques behind these art forms or even engage in crafting their keepsakes.
Recommended Trips:
5. Entertainment and Nightlife
Xi'an isn't just about ancient allure; it also thrives with modern fun. Enjoy a range of entertainment choices, like the captivating Tang Dynasty Show, a musical performance showcasing the splendor of the Tang Empire. Venture into the vibrant Defu Lane bar street, hosting an array of pubs, cafes, and clubs, and take a night tour to admire the city's illuminated landmarks.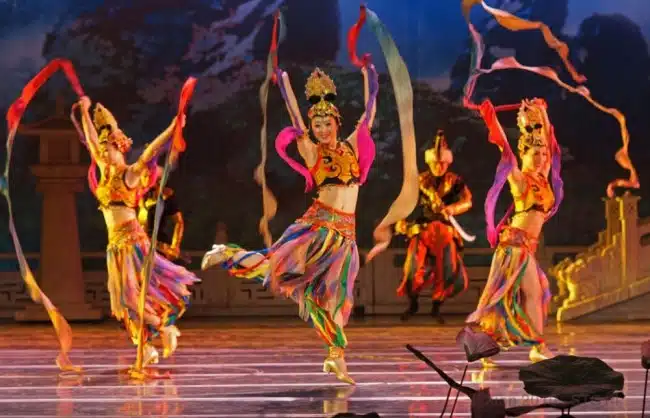 Recommended Trips:
6. Shopping and Haggling
Xi'an offers an excellent shopping scene for local specialties like silk, jade, antiques, paintings, and handicrafts. Experience the vibrant markets and bazaars, such as Shuyuanmen Culture Street, Muslim Quarter, and Antique Market, where you can explore a variety of goods and practice your bargaining skills.
Shuyuanmen Culture Street, close to the Forest of Steles Museum, is an ancient-style street selling local arts and crafts. Here, discover calligraphy rubbings, paper cuts, paintings, seals, and books. You can also observe artists and craftsmen at work, providing insights into their techniques.
The Muslim Quarter, a lively area near the Drum Tower, is renowned for its diverse culinary delights and souvenir shops. Enjoy halal snacks and find souvenirs such as replicas of terracotta warriors, Tang tri-color porcelain, jade articles, and silk products.
The Antique Market, situated near the Small Wild Goose Pagoda, is a hub for antiques and curios. Browse through bronze ware, porcelain, coins, jewelry, and paintings. Visitors can witness collectors and experts appraising items and sharing their expertise.
When shopping in Xi'an, it's advisable to negotiate for better prices in wholesale markets, with street vendors, or in small stores. However, bargaining is generally not accepted in malls and supermarkets. Employ phrases like "tai gui le" (too expensive), "pianyi dian" (cheaper), "zui hou yi ge jia" (final price), or "wo bu yao le" (I don't want it) to negotiate with the sellers.